Indian Willow, Lemon(Nimbaka)
- no-animal-test
- recycle

Directions for Use:

- Apply Himalaya Men Intense Oil Clear Lemon Face Wash on a moist face and massage. Gently work up a lather using a circular motion. Wash off and pat dry. Use twice daily.
Key Ingredients
Indian Willow
It's bark extract is rich in polyphenols which are known to exert skin conditioning and protectant activity.The plant possesses antimicrobial and astringent properties as it is rich in tannins.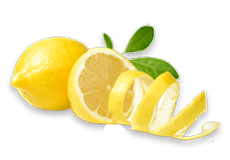 Lemon(Nimbaka)
Lemon peel extract is a well-known astringent. Rich in flavonoids, Lemon exhibits remarkable shrinking and absorbing properties, enabling the fruit to remove excess oil. It also possesses antimicrobial and cleansing properties.